Many people defend shots and vaccines. This is the story of a child who died after vaccination. There are many stories like this one. It could be Africa, Poland or any other country. The manufacturers of vaccines have reached everywhere.
Here is the story of the little Bentley.
13 vaccines in one day
When Bentley, son of Alisa Neathery was six months old, the mother took a routine immunization record at her local clinic in Fort Worth, Texas. The visit was a few months late because the mother wanted the child's immunity to strengthen. The pediatrician, that day, said how important vaccinations are and how many children died without them in her home country in Africa. She described how mothers were standing in line to get the children's injections. Many had 10 children and only a few survived childhood.
Totally without his mother's knowledge, Bently received an astounding amount of 13 vaccines in one day:
Two triple doses of DTaP vaccine,
hepatitis B vaccine,
polio vaccine,
three rotavirus vaccines vaccine,
pneumococcal vaccine,
pneumonia vaccine.
All this has been mixed into three vaccine shots and one oral vaccine.
The nurse took half an hour to prepare all the vaccines for Bently. The pediatrician said to her that the baby is perfectly healthy – a norm above average.
Five days after receiving 13 vaccines, Bently died while sleeping in the arms of Alisa, in the middle of the day.
When she brought him home, he was very anxious, crying, not making eye contact.
"I trusted them. I thought vaccines were supposed to save my son, "said the mother of the dead child.
The system forces vaccination and … pays out compensations
In 2010, the study found that among the 28 rich industrialized countries, the United States had the highest rate of infant mortality (6.1 per 1000 births).
"There are so many children who have died and have been harmed by vaccines. Unfortunately, Alisa's story is very common, "says Nancy Babcock, in a support group on Facebook called" baby angels "for parents whose children have died after vaccinations."
Undeniable evidence against vaccines is the fact that sudden infant death overlaps with the vaccination schedule of infants. Deaths usually occur between 2 and 6 months of age.
The Vaccine Adverse Event Reporting System is a reporting system for injuries and deaths. It is financed by taxes. Although it does not record complete death data, it has paid $ 2.5 billion to families or individuals for injuries and/or deaths caused by vaccinations.
At the same time, the health agency continues to argue that vaccines are in no way associated with sudden crib death. Agency has convinced mothers that sudden infant death is caused by … parents, through sleeping with a baby, placing a baby on a mattress or in a family bed. Bently died while napping in his mother's arms.
If you hear your doctor saying the same things, then a red lamp with the words "someone is lying here" should light up.
It's been three years since Alisa lost her son. Only now has she found the strength to tell the truth:
"Vaccines have killed my son," she says, without anger, but also without ambivalence. "I was with him all the time. Every minute. Nobody knew him better than me. There is no doubt that this is why he died. "
The official cause of Bentley's death was "Sudden, unexpected and unexplained death." No specific reason.
They intimidate people
Even, Jimmy Kimmel's public comedic joke meant to ridicule Alisa.
In addition, the CPS forced Skyler (Alisa's daughter) to leave her house and to transfer her to her grandmother for 4 months, for the duration of the investigation. This is the tactic of intimidation that causes most parents to remain silent after the death of their children.
The most tragic method used by the system is the accusation of the rebellious parents for their child's death. They go to jail.
Fortunately, Alisa and her husband were spared this fate.
It was April 10, 2012, late in the afternoon. Alisa was cleaning the house. Skyler took care of Bently. After some time, my mother felt tired. She took the baby in her arms, sat down and fell asleep with the baby in her arms.
She woke up when her husband Justin shouted: "The child is not breathing. Wake up".
"I could not understand what he was saying to me," she recalls. The child was still warm. Alisa called 911.
12 medics and two fire trucks tried to save her child.
In the ambulance, she was told that the son had died of cerebral palsy.
"They gave me Thorazine, it knocked me down, I was unconscious. Finally, I woke up on the couch the next day and started screaming, realizing it was not a dream. It was the worst physical pain imaginable. Every morning I woke up screaming. I wanted to see and cuddle my baby. I sat in my daughter's room for weeks reading Bible and crying. I considered suicide, but I kept repeating to myself: If I did, I would never see him again. "
Alise became depressed. She could not be alone, so her husband had to quit his job. They barely managed financially.
In the mid-1980s, the medical industry complained that it was losing too much money in the typhoon of lawsuits regarding the harmful effects of vaccines. Therefore, the government launched a special, separate "vaccine court" (The National Vaccine Injury Compensation Program), where unfortunately only a minority of cases are considered.
It has been recognized, legally, once again that vaccines can cause brain damage, autism, and death.
Alisa had one true friend and ally during the first few awful weeks: her former colleague, April, who also lost her baby years ago.
One day, Alisa and April came to the conclusion that their cases are similar.
Alisa began collecting medical records of Bently to confirm that he had received 13 vaccines during one visit.
The family decided to file the lawsuit.                                 
Is there any evidence of the connection between sudden infant death and vaccines?
Here are the conclusions from the book: Viera Scheibner – "Vaccination: 100 Years of Orthodox Research Shows That Vaccines Represent A Medical Assault On The Immune System."
Two-thirds of children who died of sudden infant death were vaccinated against DPT (diphtheria-tetanus). Of these, 6.5% died within 12 hours of vaccination; 13% within 24 hours; 26% within 3 days; And 37%, 61% and 70% in 1, 2 and 3 weeks.
Non-vaccinated children who died of sudden infant death die most often in autumn or winter. The vaccinated children most often died at the age of 2 to 4 months in the same age group.
DPT may be a generally unrecognized major cause of sudden infant death.
"At the time of writing my book, I studied over 30,000 pages of research published in medical journals about crib death after vaccination. In one study, 41 children died within 21 days of their first DPT injection. This is the definitive proof of the relationship between the administration of these vaccines and deaths."
"In Tennessee, hundreds of children died after DPT vaccination. It was soon established that vaccines kill and cause sudden infant death," writes Viera Scheibner.
Source: naturalnews.com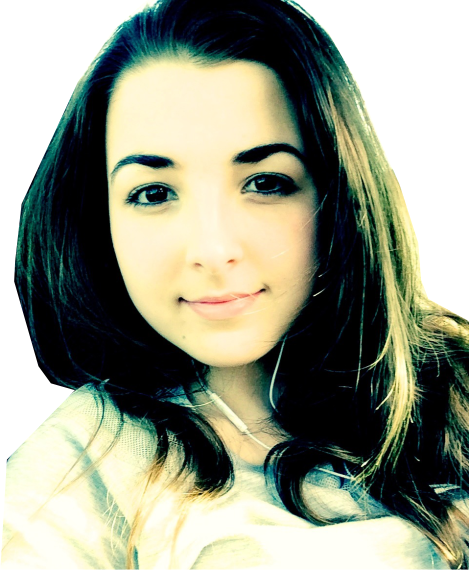 Kasia Brzoza

Form by (e)NeTes
.
Photo: "Vaccine Reaction, Double Exposure" (CC BY-NC-ND 2.0) by Teddy Kwok